Sights in Kaposvár and surroundings
You can see our gallery, if you click
Szenna Skanzen

Szenna Skanzen, situated in the area of Zselic National park, only 8km of Kaposvár, provides a breathtaking natural anvironment, the experience of meeting the past and colorful programs for the visitor seeking recreation. This open air museum was brought into existence in a unique way, int he midst of a living village in 1978. Its mission is to preserve and exhibit the colorful folk traditions and the rich cultural heritage of Zselic and Somogy. The dwelling houses and outbuildings int he collection originate from Somogy, Zselic and from alongside of river Dráva, and they present the characteristics of 19th century's folk architecture, the cellars ont he vineyard represent the wine culture traditions of the area. The pride of the museum is one of the most beautiful monument of the county, the Calvinistic church built in 1785 that plays an active role int he life of the village even nowadays. Its richly decorated and painted boarded ceiling is covered by flamboyant floral pattern of renaissance origin. The mermaid – motif ont he front –board of the men's pew provides a special point of interest of the decoration.
More informations:
7477 Szenna, Rákóczi utca 2.
Tel.:+36/82-584-013
E-mail: szenna@sznm.hu
http://skanzen.hu/en
---
Somogyvámos

Krishna-Valley
The Krishna-valley is a peaceful island on the stormy see of buzzing every day life. It is only 30 km-s from Balaton, towards Kaposvár. The 260-hectare area- which serves as a cultural centre as well as an organic farm- offers wonderful sights and new experiences for visitors. In the valley, there are approximately 150 monks living with Krishnafaith, who aim to be self-sustainable and are dealing with organic farming , engaging in Vedic - based on the ancient holy book of India - lifestyle, as well as several other useful and interesting activities. Visitors are accompanied to walk through the temple area, where they can participate in cultural programs in the beautifully decorated sanctuary. Additionally , they can pay a visit to the restaurant offering extraordinary delicacies, and the souvenir shop of oriental gifts . The most significant event of the valley is the Summer Festival of Krisnavalley, organized each year at the end of July.

8699 Somogyvámos, Fő u 38.

Tel.: +36 30/641-2309

E-mail:info@krisnavolgy.hu
---
Birds- and theme park


The Bird and Adventure Park opened in picturesque settlement of Zsippó, part of Bárdudvarnok in March 2010. The park is altogether 2,5 hectares. Within the park, we can find an arboretu of 1,5 hectares , unique in Somogy county. Nearly 100 species of birds, including peacock, 37 types of pigeons , 26 types of hen, various parrots, water birds, and other interesting types of birds can be seen. In the farmhouse, visitors can watch objects, clothing, pictures of farmer's life. They can also check out old times ' landfarming tools, as well as processing of farm produce in the barn with thatched roof. In our showgarden , visitorscan get acquainted with cultivation of nearly 100 different plants of old days and nowadays. The highlights of the park are the fountain , the viewing platform, the teepee and the countless flowers blooming , among the various bushes and trees, deciduous and evergreen. After visiting all the interesting sights, and completing the tours , you can exercise or play in the sporting field. From 2015 the Adventure Park offers donkey and pony petting to children.

7478 Bárdudvarnok-Zsippó 50.

Tel.: +3630/517-7430, +3682/713-089

E-mail: zsipposzepe@citromail.hu

www.zsippokerteszet.hu
---
Game Management Landscape Centre Bőszénfa

We offer free-time and professional activities for groups or individuals in our Game Farmin the middle of the hilly Zselic area. You may pet deer here, admire our trophy collection or observe the deer from a horse carriage or a tractor. We can also organize professional meetings at an agreed date. We are waiting all those who like horses and equestrian programmes, and have a special attraction towards cold blooded Hungarian horses. You can try horse-riding here (absolute beginners as well) or travel in horse-draen carriages int he wonderful Zselic area.

Further information and registration:
7475 Bőszénfa, Malom u 3.
Tel.:+3620/977-6289;
E-mail: dani.tunde@ke.hu
http://szarvasfarm.ke.hu/en/
---
The Lake Deseda

The Lake Deseda was created by damming a stream in 1975. Lake Deseda is situated in the outskirts of Kaposvár. It is 8 kms long and bordered with woods : this is a perfect place for both hikers and lovers of water sports . The beach in Toponár is mostly visited by young people who are fond of sports and the beach , while the other side of the lake is visited by the older generation who seek peace and quiet. The fish stock including real native Hungarian species has made the lake a popular and acknowledged fishing paradise.

Fekete István Visitor Centre – Deseda

Lake Deseda, the longest pond of Hungary extends north of Kaposvár. Fekete István Visitor Centre, with its exhibition rooms, lei-sure park and rent a boat , was built on the lakeshore. It is an excellent starting point of boat and bicycle tours.

Permanent exhibition

The building was erected directly at the waterfront. It represents a ship and is home to the permanent exhibition titled DUCKWEED, BLACK-TAILED SKIMMER AND WOODPECKER. – Our permanent exhibition displays the diverse ecosystem of Lake Deseda. Its various attractions and interactive elements offer active and amusing learning experience and recre-ation at the same time. The most spectacular exhibition piece is the 8000 l aquarium and the artificial oak tree built at bow of the "boat". It extends from the bottom of the showroom. In addition to the periodical exhibitions, the centre offers museum-pedagogical session and monthly lectures as parts of Deseda Panorama of Lake Deseda series.
| | |
| --- | --- |
| | |
The leisure park

The visitor centre offers further attractions to visitors. They can observe the avifauna of Deseda through a 'detective glass' from the birdwatch lodge, they can meet the most common dragon-fly species at the dragonfly house, and at the frog and turtle lurk-ing place they can observe these small tenants of the lake in their natural environment. The park, offering learning and recreation at the same time, is an excellent destination for school groups. The visitor centre has also got an environment friendly, electric pleasure boat and a rent a boat and bike service. On the cycle path built around the lake cyclists can enjoy a wonderful . two-hour bicycle tour.

The arboretum of Deseda

The arboretum of Deseda reaches into the lake as a peninsula. Its terrain and agricultural conditions are exceedingly diversified. It has a surface of 26 hectars. There was an acacia forest at the place of the present. – day arboretum , the planting began in1978. It was opened to public in 2003.
More informations:
E-mail: ustnorbert.smmi.hu; smmi@gmail.com

www.deseda.smmi.hu

Tel.: +3630/8696-051, +3620/3102639
---

Igal – Thermal Spa

One of the oldest thermal spas of the South Transdanubian region is situated in Igal municipality. It is only 40 km south of Lake Balaton is a 30-minute drive from the Motorway M7 and from Kaposvár. In 2016 Igal was the first to receive the qualification of " health resort" in Somogy county, which may guarantee the visitors the medicinal quality of the thermal spa and also an excellent high (10.358 mg/l) dissolved mineral content. It has been considered as one of the best spas of Europe for more than 50 years. This fact is proved by the countless recoveries from quasi hopeless diseas or accidents and even from unexpected pregnancies. The spa's 13 pools, free sauna centre, giant slide , playing grounds and several sports fields all intend to satisfy the needs and desires of visitors representing all generations. We regularly organize sauna sessions, aqua-zumba lessons for our dear guests. Our spa offers several social security financed treatments like electrotherapy, medical massage , mud pack or weight bath for a very favourable price. We are expecting visitors all year round with colorful programmes, cultural events and temporary reductions. In our homely spa everyone will find his/her optimal way of relaxation.

7275 Igal, Rákóczi tér 30. Tel.: +3682/573-058

E-mail: gyogyfurdo@igal.hu
| | |
| --- | --- |
| | |
---

Ladybug Farm – Active Recreation Centre

The Ladybug Farm is a real adventure paradise, providing excellent recreation, education and adventure throughout the year to all ages. Among the numerous indoor and outdoor facilities we must highlight the giant indoor freefall and family slides are the largest constructions of such across Central Europe. The medieval castle and the wooden trebuchet are providing temptation to travel through time. Anyone can use our rope-ways and zip wires, which consist of 5 different tracks, depending on state of fitness or courage. On our racetrack. visitors from 3-103 years of age can pedal our gokarts.

We introduce various domestic and traditionally kept animals in their natural environments. along with the traditional tools used for farming and animal keeping . We offer our visitors a unique selection of 50 different program opportunities in handicrafts , environmental knowledge , tradition-preserving or agricultural areas. It's an everyday possibility to join in for cow-milking, animal handling, pebble stone decorating activities or using the playhouse , the jumpy strawbarn, the old machinery park or the pedal gokarts. Accomodation is available for 120 guests in 2 tourist houses, 80 tents in or campsite and in addition to the above , from spring to fall we offer 5 guesthouses with 28 beds altogether.

7477. Patca, Faluvég

Tel: 30/411-6002

E-mail: info@katicatanya.hu

http://katicatanya.hu/

Opening hours: March 10 to August 31: 09.00–20.00; September 1 to March 11: pre-booking required on Mondays, 11.00–19.00, Tues-Fri, 10.00–20.00 Sat/Sun, school breaks/national bank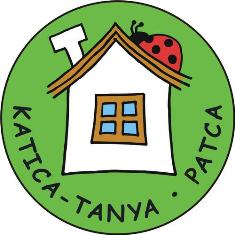 ---
Szász Endre Mansion Museum

Várda used to be the home of Szász Endre. Today visitors are welcome here with 4 different attractions/ exhibitions, 1. The cottage is surrounded by a so called arboretum, and offers a venue to different kinds of events. 2. The studio of the artist: we can admire a cross-section of his works from his early years, covering all his working styles. Visitors may also admire so far unknown works of arts. 3. Antique collection : it is kind of show-room of different styles from the Renaissance until Art Nouveau. 4. Old Timer collection : The veteran cars of Szász Endre ( Temporary exhibition). Visitors may also buy his works of art and souvenirs here. Children are welcome with a small pettinng zoo and handicraft porgrams. Dr.H Lestre Cooke, art expert of the Washington Gallery of Arts compared Szász Endre's technique to Rembrandt, saying that " his art goes far beyond Picasso.

From March to December the Museum may be visited at previously agreed dates.
7442 Várda, Fő u 97. s
E-mail: szaszendre.info@gmail.com
---
New Star of Zselic – Zselic park of Stars

The Zselic Park of Stars offers unforgettable experiences to all visitors who are interested in developing scientific understanding of nature and the universe surrounding it. Visitors may learn about the natural treasures of the Zselic region, the forest and water habitats and the wonders of the sky, such as the Milky Way and the view of zodiac lights (which are not at all or only barely visible from light pollution areas) during the day and at night , within the framework of individual, family or school programmes.

Programme at the observatory:

Solar telescope presentation, viewing of the natural and astronomic exhibition, planetarium presentation and screening.

Contact details regarding information on our programmes:

7477 Zselickisfalud 064/2 hrsz.

Tel.:06/82-505-180

http://zselicicsillagpark.hu/en.php

E-mail: info@zselicicsillagpark.hu