Bicycle tours
1. On the confine of Kaposvár
Kaposvár, railway sation - bicycle-road - Deseda - Kaposfüred - Juta - Hetes - Kaposmérő - Kaposszentbenedek - Bárdudvarnok - Kadarkút - Bánya - Kaposszentbenedek - Szenna - Kaposvár,railway station
Kaposvár: In the first place, the magnetism of the city is given by its cultural value. More information can be found under "sights of Kaposvár".
Deseda lake and surrounding: It is a popular holiday-maker place and fishing-paradise. Since 1994, this 1112 hectar field has been localy protected. Next to the lake- accessible by a 100m long wooden bridge- in the 28 hectar arboretum, almost all the different kind of Hungarian trees can be found . The lake and its surrounding is suitable for sports , for those who wish to do some exercises in a fresh air enviroment. We can go around the lake by foot, by bicycle or by riding a horse. From the center of Toponár you can reach the beach, which is a great place for bather, from Kaposfüred you can reach the fishermen's paradise. The international famous equestrian-center, the Science of Health Center and the Lovasakadémia ( Equestrian Academy) are also can be found by the surrounding of Deseda lake.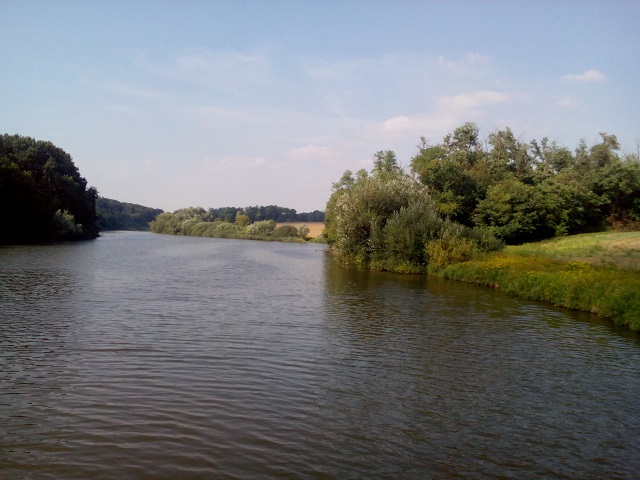 Kaposfüred: Kaposfüred Gallery and Sculpture Park
Hetes:

monumental roman catholic church (1769) and reformed church (1847-48), artificial 25 hectar fishpond of Pogányvölgy.

www.falvak.hu/hetes
Kaposmérő: fine decorated fence of the cemetery, late baroque styled catholic church (1785), reformed church (1902). www.kaposmero.hu
Kaposszentbenedek: neoroman catholic church (1178), Scandiavian style Saint Benedictine monastery. www.bardudvarnok.hu
Bárdudvarnok: Goszthonyi castle and its 7 hectar protected park, Goszthonyi Kúria (mansion) (nursery for artificers of glass art), Petörke-valley lakes - swimming, fishing, Saint Benedictine monastery (Kaposszentbenedek), arboretum in Kaposdada, Kassai valley (horseback-archery, Kaposdada). www.falvak.hu/bardudvarnok
Kadarkút: catholic church (1840), private arboretum, Somssich Hunter's Castle in Vótapuszta, fishpond. www.kadarkutph.hu
Bánya: Panorama hill, arificial lake, História -valley. www.bpe.info.hu
Szenna: Characteristic village of Zselic, 8km far from Kaposvár, the village museum is the first winner of Europa Nostra Prize in Hungary. The open air village museum was built around the folk baroque styled reformed church, which is the only subsisted monument in Somogy county with painted ceiling and wooden cassettes.The museum shows the traditional folk architecture and housing culture of the19th century. www.szenna.hu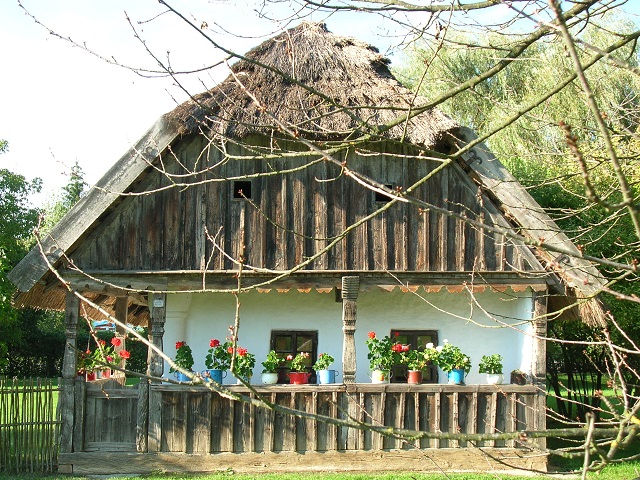 2. North of Zselic roundtrip
Kaposvár,railwaystation - Church of Heroes - Kaposszentjakab, ruins - Sántos - forestry road, enterance - Csuka-kert (garden) - road 67 - Ropolypuszta - Kardosfapuszta - end of forestry road - Patca, Katica-tanya (farm) - Szenna - Kaposvár, railway station
Sights: see the 1st tour
Hősök temploma (Church of Heroes), Kaposvár

: This neoroman styled church was consecrated in 1928. Bearing its name since 1932 for the memory of all the fallen soldiers from Somogy.
Kaposvár - Kaposszentjakab: Kaposszentjakab is the part of the city (5km from the center). The Ruins of the Szentjakab Bendictine Abbey can be seen from the hill. The roman style remains of the building of the Benedictine Abbey (found in 1061), are the oldest protected historic building of Kaposvár. You can see beautiful roman style and gothic rib profiles in the stone hall, which used to be cloisters; the exhibition of portraits of Hungarian kings - made by painter Győző Somogyi - can be seen in the service building. Open-air stage, lookout, canteen and house of artificier (accomodation for 14 people) are taken place in the Ruin-garden. After the reconstruction, from 20th of August 2001, open-air theatrical evenings, music events and art camps have been organized here. The most vistited is the Summer evenings of Szentjakab art festival and the Benedictine days .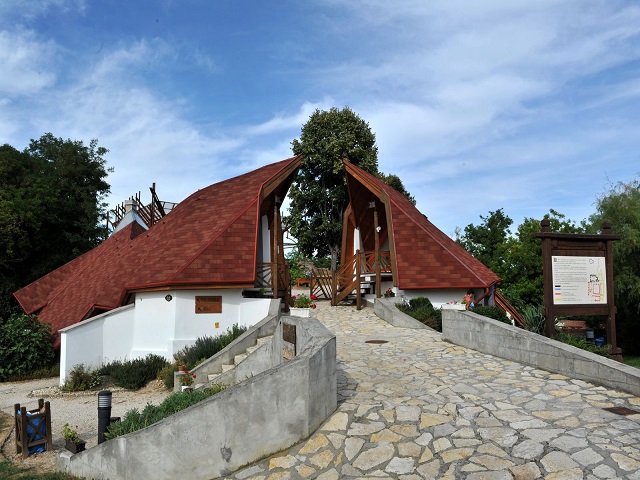 Road 67
Ropolypuszta: hunter-house
Patca: Katica-farm touristhouse, Camping and Economy-model farm www.kalandpark.hu
3. Roudtrip to the heart of Zselic
Kaposvár, railway satation - Szenna - Petörke-valley - Kaposszentbenedek - Lipótfa - Hunter-house in Denna - Vitorág, junction - meadow by Márcadó - Kisbőszénfa - Gálosfa, church. - Kaposgyarmat - Cserénfa -Sántos - Szentjakab - Kaposvár, railway station
Sights: see tour 1st and 2nd
Petörke-valley: Petörke-lakes (bathing, fishing) www.bardudvarnok.hu
Denna: It was a village and acorned pigs were kept here by pigmen. Only a hunter-house stands here, on the place of the former village.
Vitorág, junction:Vitorágpuszta was signed on the map as a little village in the 19th century. Nowdays, it is difficulte to recognize its place.
Márcadó: The former Márcadó (the first writen signs of it is from 1237) was a serving village, and it payed tax with bee-beer. It actually named after "márc",which was a popular refreshing drink at the local festivals: they boiled the mixture of honey, water and some star-anise, then they fermented it.All what left from this disappeared village are some wall's remains, pine-trees and fruit tree.
Bőszénfa: deer- farm www.lovasakademia.hu/szarvasagazat/szarvasagazat.htm?log=1
www.boszenfa.hu
Gálosfa: The late baroque styled former Festetics castle from the 19th century is a monumental church.www.galosfa.hu
Kaposgyarmat:"Good-well" spring, fishing-lake. www.somogy.hu/kaposgyarmat
Cserénfa: 3 meters tall Szent István sculpture, made from oak tree by the woodcarver János Horváth Béres from Kaposszerdahely,old fire engine. www.cserenfa.hu
4. Vadvirág-road in Zselic
Kaposvár - Szilvásszentmárton
By the road between Kaposvár and Kaposszerdahely you can see some sculptures of protected local wildflowers carved into oak trees by the woodcarver artist, János Horváth Béres from Kaposszerdahely.