Kaposvár Sportcentre and Sport school
Outdoor track:playground, football field (natural grass and cindery),athletics track
Indoor field: RSG Hall, sport events, programs, sport and fitness course, ping-pong hall
7400 Kaposvár, Arany J. u. 97.
Tel.: +36/82 527-690
Kaposvári Arena
The multifunctional building of the new Kaposvár Aréna was opened in May 2019. It provides modern conditions to training matches of basketball and volleyball teams and suitable for organizing international sport events, cultural programmes and concerts. It has a capacity of 3000 persons in case of sports events, or 4000 persons in case of concerts.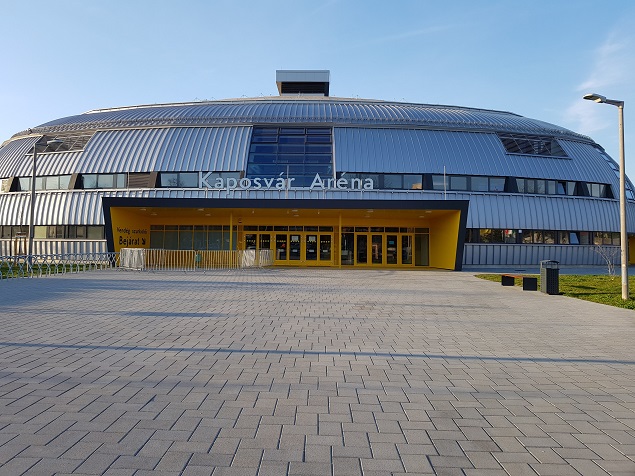 Sports Hall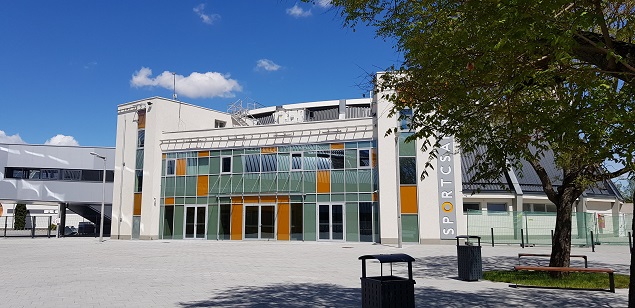 Skating Centre
It is one of the most modern skating centres of Hungary, and it is the only roofed one in the Southern Transdanubian region, with a wellkept ice surface of 1800 m2. It expects guestsfrom October to April. The shelter of the skating centre is suitable for offering meals and other programmes. The ice hockey arena meets all international standards and is suitable for accepting 1000 persons. Public skating schedule and information
7400 Kaposvár, Zaranyi út 1
Tel.: +36/20-520-2709
info@kaposvarijegcsarnok.hu
www.kaposvarjegcsarnok.hu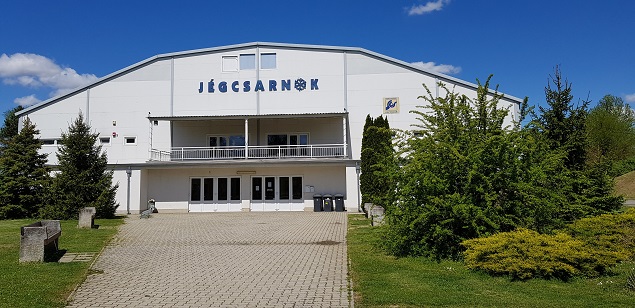 Csik Ferenc Versenyuszoda / Swimming Competition Centre
A new swimming centre (50 metres and 10 lanes) of European standard was built next to the Flower Spa. It is suitable for organizing international swimming,-synchronised swimming and water polo competitions. It can be used not only by competitors, also by other persons.
7400 Kaposvár, Csik Ferenc sétány 1.
Tel.:+36/82-321-044